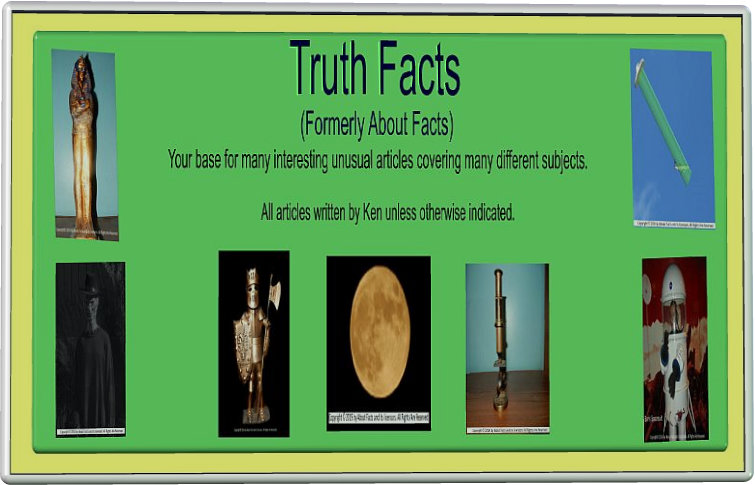 * It doesn't happen much, but sometimes I will miss posting an article. That is the hazards of a one person operation.
I will no longer be posting to Unofficial Truth Facts on Facebook.

STAY WELL EVERYONE

How To Translate Truth Facts

Find us at Facebook at @TruthFactsMagazine (Case is important)

Addresses of Interesting Videos
Article Republication:
Permission is granted to copy articles and post them if no changes are made to the article and the following notice is placed under the article:
"Courtesy of Truthfacts.net. The contents hereof are Copyrighted©2020 by Truth Facts and its licensors. All Rights Are Reserved." The Truthfacts.net link must be kept live and unaltered if posted anywhere on the internet and remain unaltered if placed on a print page.

Photo Use:
Permission is granted to use all photos from this site except photos of me, if the copyright notice is kept on the photo and the photo is not altered.
THIS ENTIRE SITE WITH ALL ITS CONTENTS, EXCEPT WHERE OTHERWISE STATED, IS COPYRIGHTED ©2020 BY TRUTH FACTS AND ITS LICENSORS. ALL RIGHTS RESERVED.

This site is not meant to be used as a reference work, but for entertainment.